Contact information
Postal address
Universität Karlsruhe (TH)
Elektrotechnisches Institut
Kaiserstraße 12
76128 Karlsruhe
Germany
Delivery address
Karlsruher Institut für Technologie - Campus Süd
Elektrotechnisches Institut, Geb. 11.10
Engelbert-Arnold-Str. 5
76131 Karlsruhe
Germany
Karlsruher Institut für Technologie - Campus Ost
Elektrotechnisches Institut - Hybridelektrische Fahrzeuge, Geb. 70.04
Rintheimer Querallee 2
76131 Karlsruhe
Germany
How to reach us
The Electrotechnical Institute's sites are located on the south campus and the campus east of KIT. By car, the two sites can be reached via the exit "Karlsruhe-Durlach" of the A5 motorway.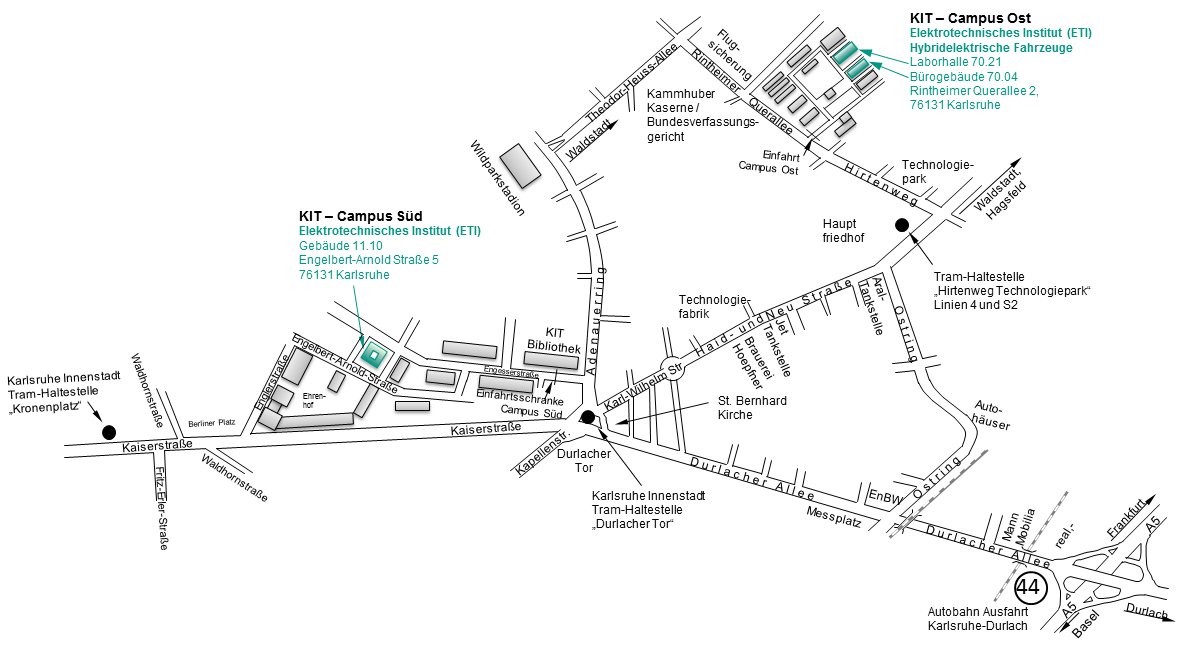 The building on the South Campus is approximately equidistant from the stations "Kronenplatz" and "Durlacher Tor / KIT Campus South". The location on campus is indicated in the figure below. Full maps of all campuses are available on the KIT website.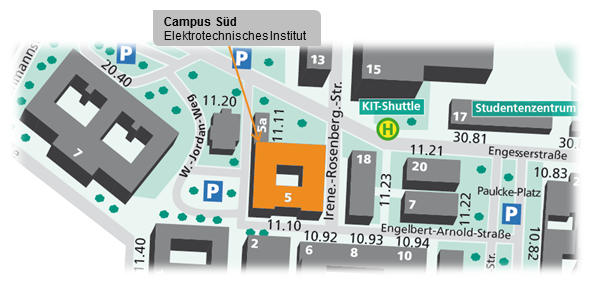 The locations on the East Campus can be reached best by public transport to the stop "Hirtenweg/Technologiepark" with S-Bahn lines S2 and 4.