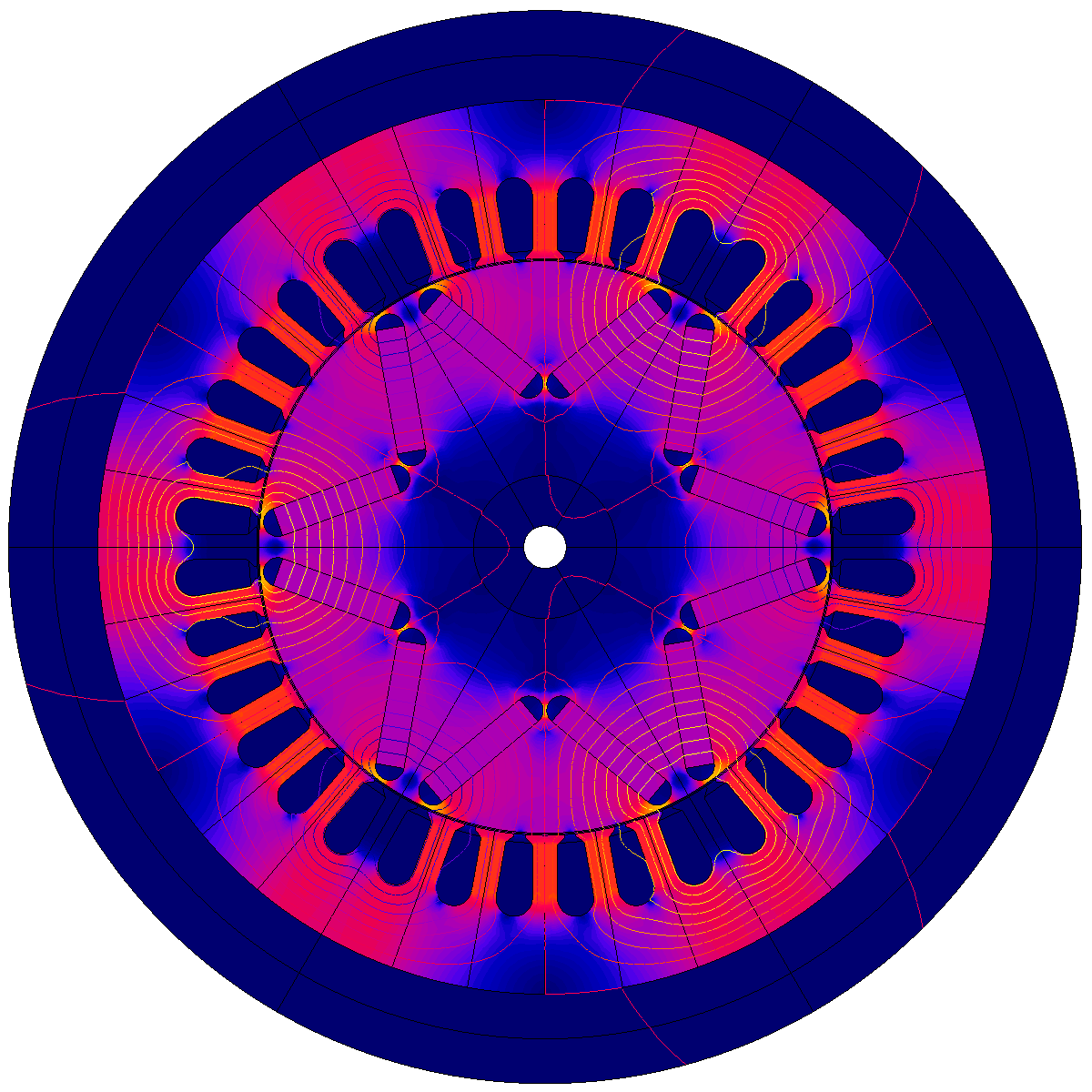 HEaK - High-efficiency Electric Motor with Additively Manufactured Cooling System in Plastic Overmolding
Contact:

Project Group:

Hybrid Electrical Vehicles

Funding:

Innovations Campus Mobilität der Zukunft (ICM)

Total project funding: ~ 500.000 €

Partner:

Institut für Technische und Numerische Mechanik Universität Stuttgart

Institut für Fahrzeugsystemtechnik (FAST) - KIT

Startdate:

01.07.2021

Enddate:

31.12.2022
Objectives and Results
The aim of the project is the prototypical implementation of an electric motor with hairpin winding and integrated cooling, directly at the points of significant heat generation. This is an innovation compared to the state of the art and research. With this concept, the cooling of the motor can be significantly improved and thus its continuous power density increased.
Contents and Approach
Based on an existing stator, the sheet metal geometry is adapted with a hairpin winding so that an additional cooling channel can be introduced into the stator slot. The losses are calculated individually per conductor for the optimal estimation of the copper proportion and the cooling channel proportion in the stator slot. They serve as input variables for the flow and temperature simulation.
Finally, the remaining motor components are assembled at the ETI. The test specimen is then measured here on an engine test bench. In addition to the peak power and the peak torque, the thermal properties and the continuous power can also be validated.